*Special order part. This product may be on backorder. You will receive an email shortly after your order is completed with a shipping estimate. 
RS3 & TTRS DOWNPIPE FEATURES:
Required upgrade for Stage 2 power levels
Unrestricted 3.5″ minimum size tubing
Bolt on fitment no hassle or modifications
Constructed of high-quality 304 stainless
Thick cast & CNC machined turbo flanges for no leaks
High-flow metal matrix 200 cell catalytic converter
Reliable leak-free OEM style flex section
Y-Pipe adapter available for stock catback
GOING STAGE 2 ON YOUR 2.5T?
Adding an Stage 2 ECU Tune and IE Downpipe to your Audi RS3 or TTRS is the ultimate choice power adder on the stock turbo & engine! Offering an aggressive and unique motorsport sound from your 5 cylinder turbo engine with complete unrestricted air flow for unmatched maximum power. Enjoy proven performance gains and leading features such as bolt-on direct fit install, long-life construction, cast sections, and amazing sound.
STOCK DOWNPIPES ROB HORSEPOWER
Your 2.5T engine is capable of supercar level horsepower on the stock engine and turbo reliably with a Stage 2 Tune alone! However, the factory installed downpipe is designed for maximum emissions and economy, not for power. This design is riddled with small piping, harsh bends, and power sucking restrictions that limit your power gains to only Stage 1 Tune levels. In order to correct that, a true performance downpipe is required to open up the exhaust flow and allow the turbo to spin freely!
IE engineers set out to design the ultimate downpipe option for the 8V RS3 and 8S TTRS chassis by employing leading-edge development technology along with highly specialized cast manufacturing. By using cast sections this allowed our engineers to design specialized shapes into the downpipe itself that lets it conform and fit into very tight spaces while retaining it's large size and maximized flow rates. The design is so specialized that 3D scanning was used to build a digital model of the chassis to design in allowing us to build shapes down to the millimeter. This design is just not possible using traditional stainless steel pipes and bends found in most exhaust manufacturing.
Bolting this downpipe onto your Audi along with other matching bolt-ons and an IE STage 2 Tune results in up to 577 horsepower! You can take your RS3 or TTRS from a sporty driver to a power monster in a single weekend. Downpipe requires Stage 2 Tune for a complete installation.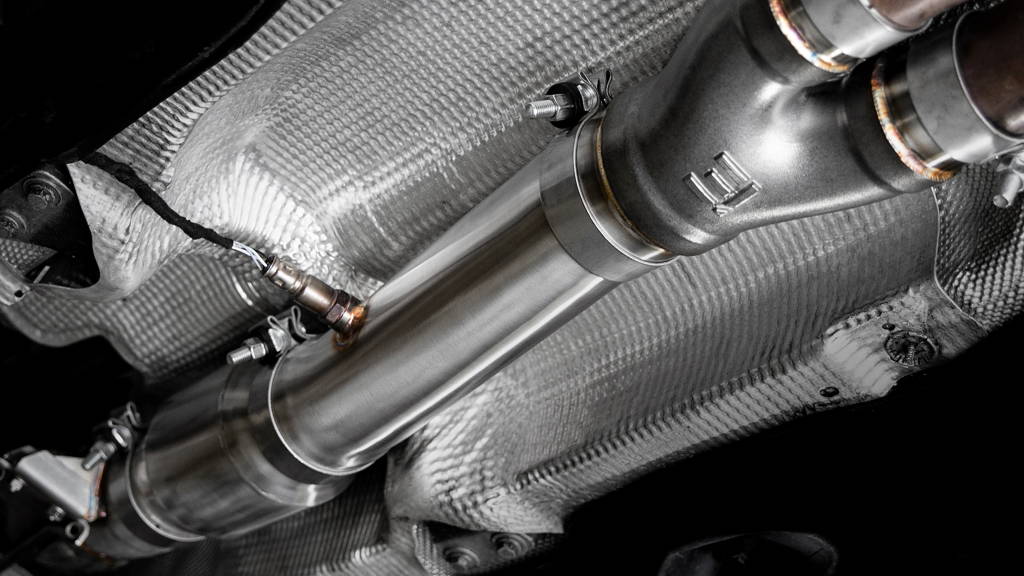 LET THAT 5 CYLINDER ROAR!
Your RS 2.5 TFSI engine has an amazing 5 cylinder sound that all enthusiasts love. Unfortunately, much of that sound is muffled by the factory downpipe system. The cast design of your IE downpipe creates an aggressive and deep tuned sound that showcases the unique rumble from the 5 cylinder turbo engine and transforms it into an all-out howling beast!
HIGH-FLOW CATALYTIC CONVERTER
By employing a high flow metal matrix catalytic converter, horsepower loss is almost non-existent for track days and drag events while keeping unpleasant smells and increased emissions to a minimum.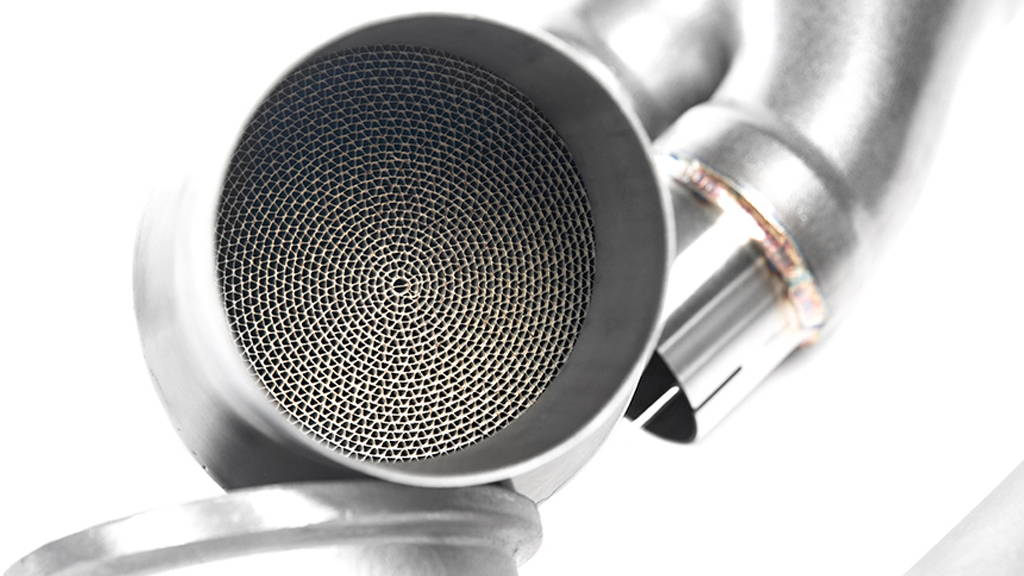 This downpipe holds the seal of IE quality and has been manufactured to last as long as you own the vehicle and beyond. Constructed from 304 stainless steel and expertly tig welded for incredible reliability. The cast and CNC machined turbo flange is thick to prevent leaks or warping at the turbo while a quality flex section works to allow normal movement between the chassis and engine without adding strain to the downpipe.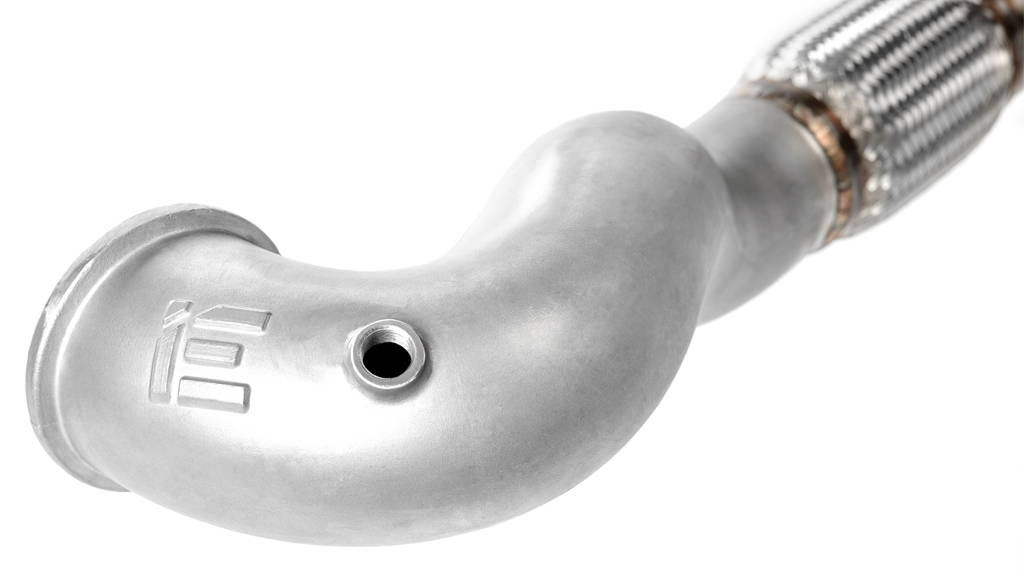 IE Y-PIPE ADAPTER REQUIRED FOR STOCK CATBACK
IE's Y-Pipe Adapter Kit (sold separately) is used to adapt your IE Downpipe to a stock catback exhaust section. This high quality stainless steel cast adapter is a complete kit that will make installing our downpiep to your stock exhaust painless and easy! This part is not required if you are installing an IE Catback System.